History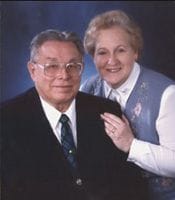 After pastoring local churches for over twenty years, God called John and Paula Sandford to pass on to the wider body of Christ what they had learned from their experiences.
So they began to write, teach, and counsel others on prophetic and inner healing prayer ministry. In 1974, they founded Elijah House which is now based in Post Falls, Idaho, USA. Their son, Mark, is now the international spiritual director for the organisation.
Following several visits by the Sandfords to New Zealand, the first Basic School was held in Auckland in 1996. Following this a committee formed and was authorised by Elijah House Ministries (USA) to form Elijah House New Zealand in November 1997. It is now a charitable trust with a developing ministry throughout the nation.

Paula Sandford passes away - mourned, but life celebrated
Paula Ann Sandford passed away in Creekside Inn care facility, Coeur d'Alene, at 4:37 a.m. Friday, May 4, 2012, surrounded by family members who sang hymns for her as she departed peacefully to be with her Lord and Savior Jesus Christ. She was born Paula Ann Bowman in Dodge City, Kan., Nov. 30, 1931, the first of five children of Paul and Edna Bowman.
Her brother, Jerry Bowman, resides in Fort Myers, Fla. Brother Stan Bowman is in Heaven, having passed away several years ago. Brother Lee Bowman lives in Arlington, Texas, and sister Sue Wilhelm is in St. Louis, Mo.

Paula attended Drury University in Springfield, Mo., where she married Rev. John Loren Sandford on Jan. 12, 1951. During 21 years in pastoral ministry, they served churches in Goshen, Ind., Chicago, Ill., Streator, Ill., Council Grove, Kan., and Wallace. In November 1973, John and Paula moved to Coeur d'Alene where they founded Elijah House Ministries Inc... more