Schools
Learn how to pray with people for inner healing ministry - or take it to another level if you're already involved
Pastors and Priests – equip yourself and your leaders to deal with those 'difficult issues' people come to you with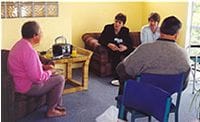 Whether you're a lay-person or church leader, our schools can help you in any ministry you're involved in - youth, women's, prison, marriage, etc.
We'll equip you to help people with relationships, work, and personal issues such as depression, anger, addictions, abuse, etc.
Hands-on learning from experienced prayer ministers
The schools give you an all-round practical learning experience with teaching and testimony from seasoned healing prayer ministers:
Learn biblical principles to see God's point of view
Learn how to follow the Holy Spirit's guidance
Observe and practice ministry in small groups
Extend what you've already learned in other ministries
Beginners and experienced healing prayer ministers can all learn from the rich depth of material in the schools. You'll learn whatever you need where you're at - according to God's agenda for you personally.
High standards upheld to ensure a safe environment
Our school leaders are all qualified, experienced, and supervised people approved by the Elijah House NZ Trust Board. High standards are maintained in areas such as confidentiality and legal soundness.
Potential opportunities open to you after completing a school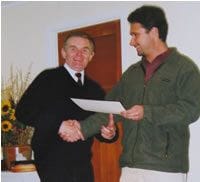 Graduation from a school may open new doors for prayer ministry. This is subject to several factors including God's leading, approval by church leaders, general maturity, and supervision.
Please note the schools don't qualify you to be a 'counsellor' in any professional or legal sense. They also aren't intended to qualify anyone to replace professionals such as doctors or psychiatrists etc.
Value for money
School fees are to cover resources, EHNZ development, and management plus local costs. They are between $175 and $250 per level. You'll get comprehensive manuals with homework assignments and a certificate having international recognition.
The value for money far exceeds many secular and business courses with comparable levels of material.
Flexible programs available
There are four levels: A, B, C, and D, each having 5 days of DVD teaching, demonstrations, and small group discussion with ministry practice. As a follow-up to each DVD, there are homework questions.
Schools can be run in various formats such as:
2 consecutive weeks
2 blocks of five days
Various weekend options
Week nights through the year
The syllabus
You can go to the syllabus page for titles and explanation of content.
Find out what others have said about schools
Feel free to read testimonies of what God has done in the lives of lay people and church leaders.
Find out the next school near you
If you go to the Regional News page, you can see where upcoming schools are being held.
Join us for a school and get equipped!
Please enquire of the regional contact nearest you to find out about upcoming schools.