What We Offer
Elijah House NZ offers a range of ways people can learn and be equipped for healing prayer ministry:
Schools
Schools are offered to those who desire training for prayer ministry.
There are four levels: A, B, C, and D, each having 5 days worth of DVD teaching, demonstrations, and small group discussion with ministry practice. As a follow-up to each DVD, there are homework questions.
Find out more about: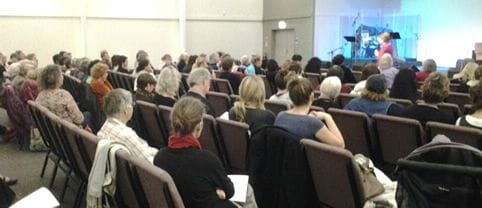 Seminars
Our public seminars give people a taste of Elijah House healing prayer ministry or to 'test the waters' before doing a school.
They are a great opportunity to experience the video teaching and small group ministry, and possibly individual prayer for healing. In some regions, there are teams which churches can invite to provide seminars on a variety of topics..
We cover areas such as depression, addictions, shame, forgiveness, distorted images of God, generational issues, and other topics from the schools. Sometimes topics outside the school syllabus are presented.
If you go to the Regional News page, you can see upcoming seminars near you.
'Personal Growth and Healing' courses
Personal Growth and Healing' courses are for those who wish to learn about and experience personal healing prayer ministry. This provides an introduction to school material with an emphasis on personal healing needed before the more intense Prayer Ministry Training School. The format is similar to a school, but live teaching is sometimes used instead of DVD.
Find out the next course near you
Personal prayer for healing
Individual prayer for healing is offered by Elijah House-trained and approved people around the country, usually by appointment. Some are also professional counsellors.
The Contacts page gives regional contacts to request ministry.
You can also contact the national office to be referred to someone in your area.
Resources - books, audios, and videos
You can freely purchase any of the books, audio CDs, or video DVDs associated with the Elijah House ministry. It's not a requirement to have done a school or any other ministry activity to get hold of these. See the Resources page for more details.